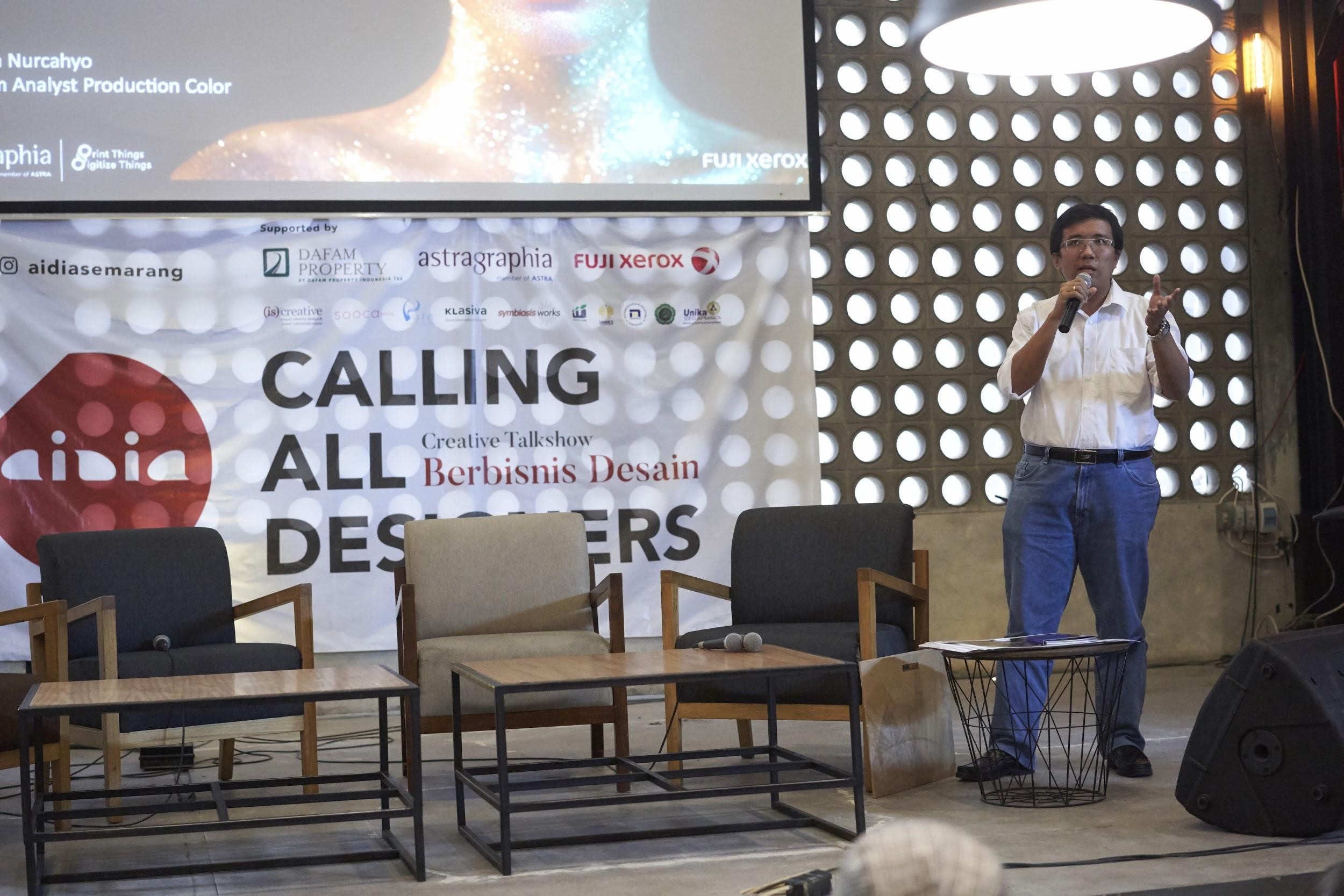 On Saturday, June 22, 2019, Astragraphia Document Solution had the opportunity to share information and knowledge about digital printing during the "CALLING ALL DESIGNERS: Creative Business Design" talk show in Semarang organized by AIDIA.
The event was held in order to invite professionals and students who would later become practitioners in the field of Visual Communication Design to help enliven the design business climate, especially in Semarang City.
AIDIA itself is an Indonesian Visual Communication Design Professional Association, which was founded with the aim of increasing dignity and developing professional values ​​through a forum for activities for Visual Communication Design practitioners and academics, in order to increase understanding of their professional meanings and technical abilities by upholding professional ethics and participation in the development of the Nation and the Unitary State of the Republic of Indonesia.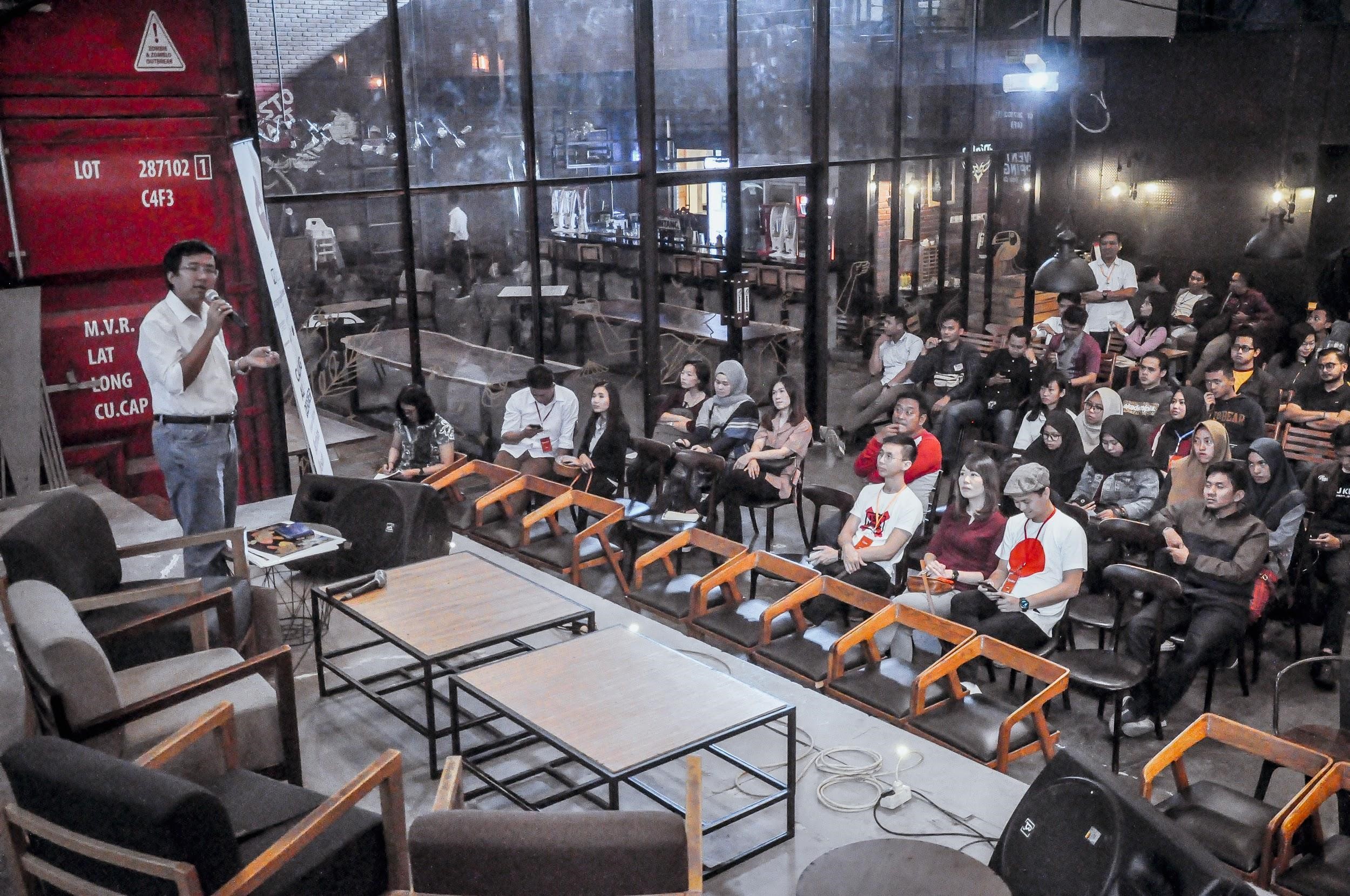 As one of the sponsors of the event, Astragraphia Document Solution represented by Adrian Nurcahyo, GCS System Analyst explained about the business portfolio and the contribution of Astragraphia Document Solution to current global digital production trends based on InfoTrends / CAP Ventures:
● Short runs, faster turnarounds where 85 percent of print output using four colors (CMYK) is a retail category (<5000 pieces) and customers expect the printout to be produced in under 24 hours.
● Web fulfillment, where the majority of print service providers have realized the importance of web to print services, and customer spending through web print has grown 18 percent per year.
● Digital packaging will grow twice in the next five years, let alone see the trend that demand for cardboard packaging more than 51 percent is retail.
● 1: 1 Marketing where content that uses a variable increase the selling price of prints becomes 28 percent more expensive than only static content and the full-color data variable will double in the next two years.
● Digital color, whose market growth for hardware in the Asia Pacific grows by 7.6% annually with more than 50% in the High Volume segment. In practice in the field, all the trend forming elements mentioned above have been accommodated by the Iridesse ™ Production Press printer machine whose performance and capabilities adjust to the needs, especially with Specialty Dry Inks which consists of 4 ink slots for CMYK plus 2 additional slots for additional ink such as gold, silver, white, or clear. This knowledge transfer activity will continue to be carried out by Astragraphia Document Solution as an effort to educate not only the creative industry directly, but the public, in general, to be increasingly literate about the development of digital printing.