Revealing the Cool Design and Printing Technology with Astragraphia Document Solution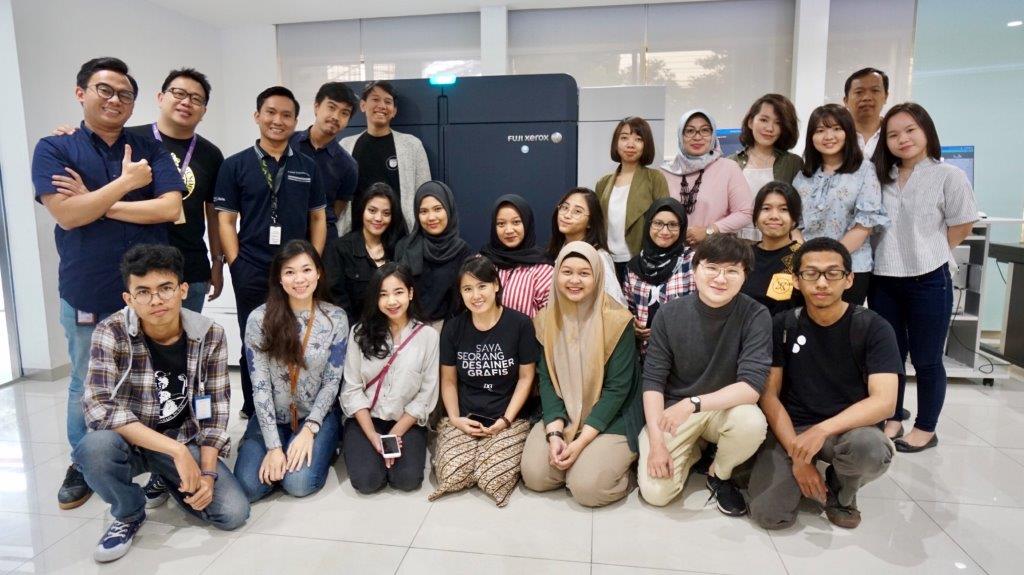 Jakarta, 14 July 2018 - Speaking of technological and design developments, do you think these two things are related? Yes, of course. The technology that develops continuously will indirectly affect the development of design inspiration. It is impossible for the design inspiration to move forward with the same idea, and flat colors like white and black, or maybe even others basic colors. Going from the current technological developments, Astragraphia in collaboration with Indonesian Graphic Design (DGI), provides updates regarding design trend and digital printing. Both topics are delivered through a workshop, namely "Klinik Ngulik Zine". This event held at PT Astra Graphia Tbk Head Office, Kramat Raya Jakarta.
Klinik Ngulik Zine involves DKV students from several universities who are members of Zine's editors on their respective campuses, including Bina Nusantara University (Binus), Pelita Harapan University (UPH), Tarumanegara University, and also the Jakarta Arts Institute (IKJ). What's Zine itself? Zine can be categorized as a non-commercial magazine that is independently published by graphic designers, where students who are members of it can explore and express their hobbies, interests, and ideas in the form of an excellent masterpiece of text, images, and others.
The main pioneer of this event was Caroline F. Sunarko who's hoping that design students would not only get theoretical knowledge but also practically. So that they can have better knowledge and experience regarding their design and output for themselves which can be developed and become more widely known (go public).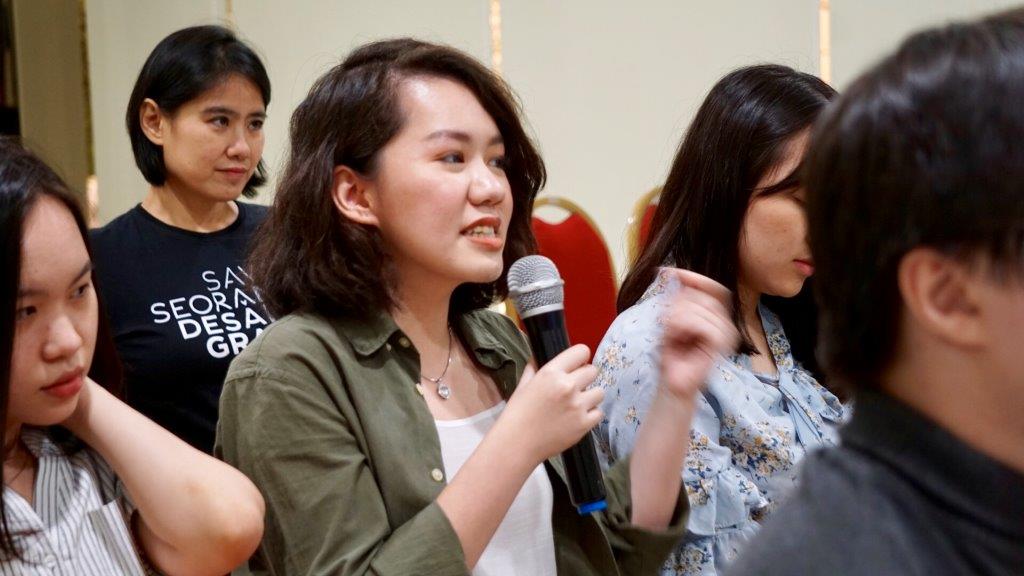 In the Klinik Ngulik Zine activity, there was a sharing session between participants with several speakers who are the seniors that already knew Zine, from DGI (Indonesian Graphic Design), Astragraphia, and the students' experiences themselves as well as what projects they had been work while working with Zine. "We give insight on our experience in using Zine, create independent projects. And how can it all be aesthetically pleasing with good content and maximum output ", said Rouzel Waworuntu as a spokesperson from Sastra Lintas Rupa.
In this workshop, Teguh Sarjono as Color Expert from Astragraphia helped to introduced and provided information about the design itself and output of a good design toward the participants (DKV students) to develop their own Zines. After gaining knowledge in making Zine, Astragraphia would also provide information about the latest digital printing trends using Fuji Xerox production machines, Iridesse Production Press. Iridesse Production Press comes as the first and newest technology in the world which has new toner or colors. There is a special color offered in Iridesse Production Press as the additions to the standard colors Black, Cyan, Magenta, and Yellow (CMYK). Iridesse Production Press now has some new colors such as Gold, Silver, White, and Clear (Spot UV). Therefore, this could help to expand and develop the creativity of participants as much as possible because it is not limited to the basic colors of CYMK.

We know that the designers are required to expand their imagination but sometimes collide with print quality results that do not match (the quality of the print goes down). This was apparently caused by a lack of information about the whole concept of digital printing such as do(s) and don't(s) before printing, the printing itself or printing process. The lack of knowledge of the printer which they used causes the design turns out to be flat or has no value. Astragraphia also explained how to design well and correctly so that when printed, the design results can be in accordance with their expectations. One of them is to tell about the solution, namely color matching, how we equate the color of one machine with another machine or one machine with several different times. Thus, the presence of Iridesse Production Press as a contemporary printing solution is very helpful and simplifies the printing process because the colors of the design can be more diverse and expand their creativity.
As conveyed by Caroline F. Sunarko who is a member of the Indonesian Graphic Design (DGI) that, "indeed we have always known that Astragraphia is the solution to printing stuff. So that's why yesterday when I was offered to try contacting Astragraphia and we saw that there was a new Iridesse machine which we can explore design, the content, the cover, the excess engine can be in six colors, we can use gold, silver, white and also the output is clear, in my opinion, it is appropriate for what we are doing right now and also students, they should see this, wow. So this is a very good opportunity, yes, they also design challenges like how to create a design and in accordance with the capabilities of this machine, I see in Astragraphia that it has been very supportive for campus activities, academics, communities the community and everything is going very well so far the cooperation has also been done. "
Not only for this workshop, but Astragraphia also collaborated with Indonesian Graphic Design (DGI) and the Sastra Lintas Rupa Community held an event where they can exhibit and promote the design results or some masterpieces made by Design Students (DKV) which printed directly using Iridesse Production machines Press. The event was held on August 15, 2018, at the Jakarta Arts Institute (IKJ), the Student Zine Festival. More information about that event can be seen in the following video.