Astragraphia Document Solution Launches Color and Monochrome Printer for High-Quality Printer in Large Volume Printing in Small and Medium Business, Government, and Enterprise
Fuji Xerox DocuPrint CP505 d dan P505 d has high accuracy printing, suitable for government and enterprises.
Fuji Xerox P285 dw dan M285 z aiming at Small-Medium Business who needs high-quality printing that is reliable and efficient.
Jakarta, 3 August 2018 – Astragraphia Document Solution launches color printer Fuji Xerox DocuPrint CP505 d and monochrome printer DocuPrint P505 d, DocuPrint P285 dw, and DocuPrint M285 z in Indonesia. These printers are suitable for small-medium business, government, an enterprise that needs high-quality printing in large volume but still reliable and economical. The new models could support business productivity through faster printing speeds, higher output resolution, and enhanced connectivity that enables both networked and mobile printing.
Modern enterprises consistently face multiple challenges in project management, with the top three being: tight delivery schedules, quality issues, and high costs. Project stakeholders are thus required to ensure maximum productivity at every level, in order to achieve desired results without compromising on quality. Designed for easy-to-use experience and personalization, DocuPrint CP505 d, DocuPrint P505 d, DocuPrint P285 dw, and DocuPrint M285 z cater to all those needs.
"Document and administration needs may look simple but actually it takes quite a big budget of the company. Astragraphia realizes that this issue needs to be tackled so we try to help the corporates to push the profit-generating through efficiency and managing document in the company" said Mangara Pangaribuan, Director of PT Astra Graphia Tbk.
"Through these new series of Fuji Xerox, we hope that our customers – from Small-Medium Business, Government, and Enterprise sector – could run their business efficiently and productive so we all could contribute to the nation and also the community around us, be it from the economical-side and also the resource," he added.
DocuPrint P505 d
The DocuPrint P505 d on the other hand, produces documents at simplex speeds of up to 63 ppm – making it suitable for printing large volumes of monochrome documents, quickly.
DocuPrint P505 d is equipped with Current Confinement Self-Scanning Light Emitting Device (CCSLED) dan Image Registration Control Technology (IReCT) that is able to produce a resolution output of up to 1200 x 1200 dpi. With an improved registration accuracy and ultra-precision image reproduction, DocuPrint P505 d is well-suited for jobs requiring fine line printing, such as barcodes and quick response codes.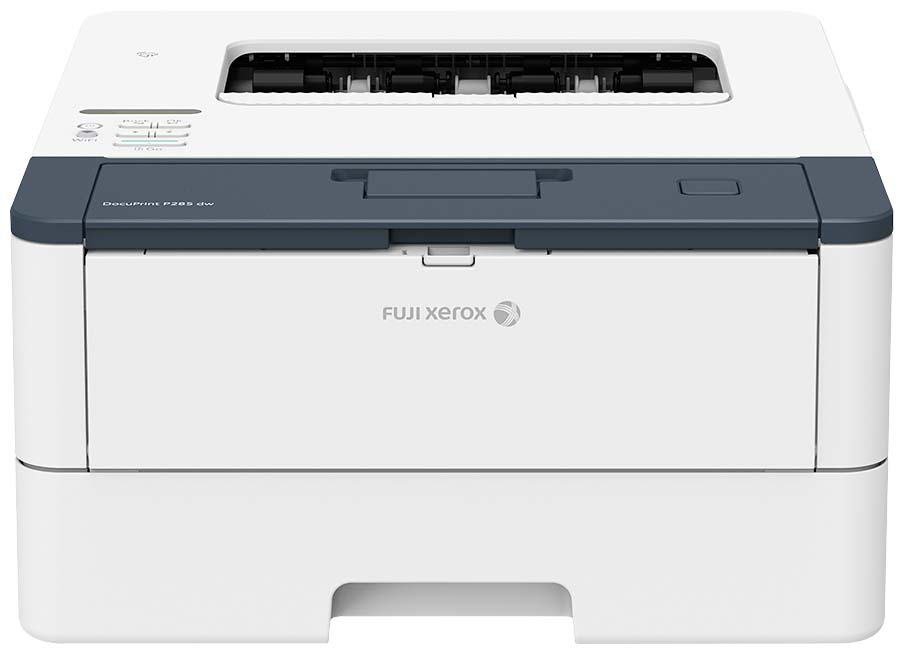 Improved Connectivity with Networked and Mobile Printing
For enterprises that are looking for faster cable connectivity, Fuji Xerox's new series of printers can help simplify access to information with data connectivity options such as Gigabit Ethernet and USB 3.0 for networked printing solutions. The new printers are also equipped with mobile print connectivity features such as Apple Airprint©, Google Cloud Print©, Mopria© Alliance Certification, Near Field Communication (NFC) and optional Wi-Fi Direct – enabling customers to conveniently print from any device.
Low Running Costs
To ensure the efficient and smooth management of printer inventory, usage, and costs, the new series of printers are also equipped with both CentreWare Internet Services and Xerox Standard Accounting. CentreWare Internet Services helps the administrator find and manage the fleet of Fuji Xerox printers within the network, while Xerox Standard Accounting enables the administrator to manage users and control costs. The series also includes a Super EA-Eco Toner which contains a new polyester resin that effects the viscosity of the toner when changing temperature. This enables the Super EA-Eco Toner to achieve a lower fusing temperature of 10-15 degree Celsius, reducing power consumption by up to 20 percent, and reducing CO2 emissions by up to 35 percent.
Astragraphia Document Solution is supported by sales network and after-sales service points that have reached up to 514 cities in Indonesia, supported by 86 certified System Analysts and 300 reliable and trained Customer Engineers to ensure the productivity of document solutions on Fuji Xerox MFD machines the customer can run well. Customers can directly contact Halo Astragraphia at 1500345 or visit the Documentsolution.com website.